Tractor Surface Saver Snow Plow Cutting Edges
Standard Sizes in Stock for Immediate Delivery. The Polyurethane Snow Plow Blades / Cutting Edges are Superior to Rubber in Durability and Price
Top 7 Reasons Urethane Snow Plow Cutting Edges Are Better Than Rubber And Metal Snow Plow Blades:
Outlasts Rubber by up to five times.
Will not damage roadway markings, reflectors or cobblestone.
Blades can be custom made to your specification. NO LIMITATIONS – Deal directly with the manufacturer.
Reversible design provides two useable wear bar edges doubling the life.
Urethane quality blade at rubber pricing!
Reduce truck downtime because you don't have to change the edges as often – Cut maintenance costs.
Eliminate plow scrapping noise. Preferred by hospital and apartment complex snow plow operators.
Urethane Blades and Wear Bars Last Longer!
The Surface Saver Snow Plow Blades Will Not Damage:
Brick Streets
Stamped Concrete
Manholes
Lights
Curbs
Speed Bumps
Asphalt Roads
Concrete Roads
Why Are The Surface Saver Urethane Snow Plow Cutting Edges Superior?
The Surface Saver™ urethane is the right material for the snow plowing application. It has been specially formulated to withstand the rigors of plowing with added abrasion resistance, and a brittle point of -30º.
Blades can be purchased in most lengths, widths and thicknesses.
Work life can be doubled by choosing wider widths to provide the opportunity to drop the edge and then flip it as it wears.
An optional beveled edge provides less chatter during break in.
Unequaled customer support!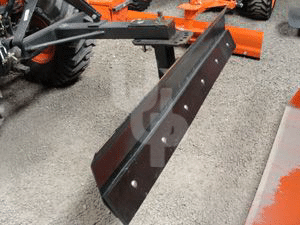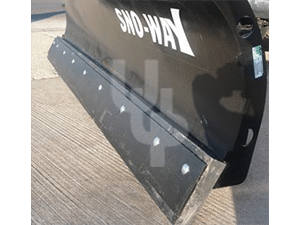 Urethane Tractor Snow Plow Blades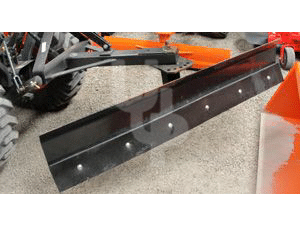 Polyurethane Tractor Snow Plow Edges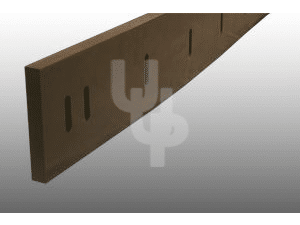 The Surface Saver Snow Plow Blade
The Surface Saver Snow Plow Blade Features:
We offer single plow operations up to state DOT sized operations.
Extremely durable material outlasts rubber and cheaper grades of urethane.
Will not damage roadway markings, reflectors or cobblestone.
Hard enough to break up packed snow and ice yet soft enough to provide a squeegee clean surface on roads or runways full of slush.
Available sizes: 6″, 8″, 10″, 12″ high x 1″, 1-1/2″ or 2″ thick. Standard lengths up to 144″ long; longer lengths and different thicknesses available.
Available with mounting slots (3/4″ x 3-3/8″) or blank (without punches).
Resists tearing and chunking, produces low frictional forces and reduced drag.
Urethane snow plow blades flex to absorb impacts and ride-over raised road obstacles, such as manhole covers, thereby reducing impact shock to both drivers and plowing equipment.
Reversible design provides two useable wear edges for double the life.
Urethane snow plow blade is flexible down to -30° C
The Surface Saver Blades produce less friction than rubber blades, allowing higher snow plow speeds.

Plowing airport runways, city streets, and parking lots provides unique challenges to winter maintenance professionals. The need to keep these surfaces clear of snow and ice must be balanced against the desire to minimize damage to the road surface and raised obstacles such as runway lights, reflectors, and manhole covers. The Surface Saver Snow Plow Blades are stiff enough to break through frozen snow and ice, yet flexible enough to absorb impacts with raised road hazards. Since the blade is helping to absorb the impact forces, plow driver safety is improved and equipment stress is reduced. It's easy to see that The Surface Saver Snow Plow Blades can help you to handle winter's worst.

 
The Surface Saver products set the highest standards for performance in the snow removal industry, offering exceptional service life in the harshest conditions.
Designed to combat unnecessary downtime and maintenance, The Surface Saver's specially-formulated polyurethane is site-tested to withstand temperatures to -30º below zero and is proven to outlast steel, rubber and plastic alternatives, as well as other polyurethane products in the industry.
The Surface Saver blades have a five times higher abrasion resistance than rubber blades. Using The Surface Saver Blades made from a special formulated compound will reduce labor cost and downtime. Our new compound gives you urethane quality blades at rubber/neoprene pricing.